Spaces are limited — Register NOW
for our 2022 Class Schedule.
These classes are very popular and fill up fast! If you have always wanted to pursue a future in Christian Counseling, then this Christian Counseling Certification will provide you with the foundation you will need.
Sunday night classes
2/6/22 through 4/10/22
4/24/22 through 6/26/22
7/10/22 through 9/11/22
9/18/22 through 11/20/22
Monday night classes
2/7/22 through 4/11/22
4/25/22 through 6/27/22
7/11/22 through 9/12/22
9/19/22 through 11/21/22

Dr. Shawn Kirk Ministries is a Certified Training Center for the
National Association of Christian Counselors
. Dr. Shawn has been a member of the NACC since 2012 and is on the current Board of Examiners.
Do you have a desire to help people?
Do people naturally come to you for help and support?
Do you like to see people grow?
Is your Christian life an example for others to follow?
Are you trustworthy?
Would you like formal training to help people at a higher level?
The NACC Christian Counseling Certificate program was created for the people like you who answered yes to these questions. It is designed to help Pastors, Associate Pastors, church staff, ministry leaders, and ministry volunteers to provide Christian Counseling in a church setting.
It is not a certification that qualifies people for state certification or a fee based stand alone counseling business or ministry which requires a masters degree.
As a trained counselor or volunteer, you will develop the following skillsets:
Have a positive impact on the people you speak to and encourage
Help people move forward with their lives
Provide people with hope and Biblical guidance for everyday living
Facilitate the personal and spiritual growth of others
Serve the Lord by helping His people with compassion, encouragement, and exhortation
Assist people with identifying their problems, evaluating options, resources, and ideas
Six session strategy guide for marriage, anxiety, depression, anger, and addiction
2022 Christian Counseling Certification Course Schedule
Sunday night classes
2/6/22 through 4/10/22
4/24/22 through 6/26/22
7/10/22 through 9/11/22
9/18/22 through 11/20/22
Monday night classes
2/7/22 through 4/11/22
4/25/22 through 6/27/22
7/11/22 through 9/12/22
9/19/22 through 11/21/22
Fees
Registration $50
Tuition:$ 600
Registration and tuition may be paid in one lump sum or in the three payments outlined below:
Payment #1 $250 – $50 registration + $200 tuition due prior to course materials and Zoom meetings being sent out.
Payment #2 $200 – Due prior to week four class starting.
Payment #3 $200 – Due prior to week eight class starting.
Registration and tuition payments are non-refundable.
National Association of Christian Counselors
The National Association of Christian Counselors is a Christian ministry established in 2008 to train Biblical counselors and teachers to assist local churches and to help meet related needs. Our purpose is to bridge the gap between faith and life so that as the individual's relationship with God grows they begin to live for God's glory. As change takes place, they experience His peace and joy.
We believe that in order for the non-Christian community to turn to the church for help, Christian workers must have professional credentials, thus providing an opportunity to share our faith and lead them to salvation.
The main purpose of NACC is to provide adequate training for local Pastors and Christians who feel the call of God to counsel. Once trained, counselors are provided with credentials through the National Association of Christian Counselors. Our goal is to offer counseling to all persons in need of help and training for those who desire to help others. The student will receive the ability to understand themselves, their loved ones, friends, and co-workers. Our training will also provide the student with the essential experiential learning necessary for working in the field of Christian counseling.
NACC Certification is NOT to be confused with state licensing. Most states have laws governing the practice of general counseling. These laws vary from state to state.
The purpose of state regulatory laws is to protect the public and ensure professionalism within the counseling profession. NACC strives to attain the same goals, and more. As Christians we know that counseling with the Word of God is the only answer for a dying world, yet at the same time, we must purpose to operate within the legal guidelines set forth by state regulations.
The state recognizes that counseling is one of the responsibilities of the local church. For this reason, the state does not interfere with the ministry of counseling, as long as counseling is provided under the following conditions:
1. That the counseling service is provided through a legally organized/operated local church or a nationally recognized denomination.
2. That the counselor is trained and commissioned by the legally recognized organization.
Schedule a cost-free consultation with Dr. Shawn by clicking Let's Get Started below or calling 281-780-1707. You may also reach out to Dr. Shawn through email to ask questions or discuss the program through the Contact page.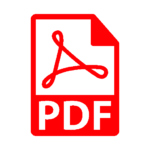 You may alternately choose to
download the application as a PDF
. Please complete and email to
drshawnkirk@gmail.com